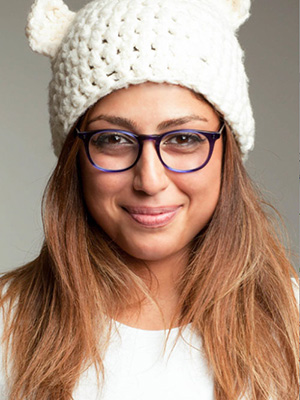 Who we are
Domakaya is a family business that was established in December 2002. Based in London, all our products are hand-made from materias of the highest quality.

Karima Riachy (left) is the director and designer of the knitwear brand. She was taught how to knit and crochet by her mother when she was 12 and has been an addict ever since.

Specializing in the design and production of limited-edition knitted and crocheted accessories, our products are unique in that no two pieces are the same. Each is beautifully crafted and finished with elaborate trimmings and decorations, such as beading, embroidery, brooches, buttons, leather, lace, feathers and velvet trims. Our range includes various models of handbags, hats, hand-warmers, scarves, shawls and ponchos for winter, as well as handbags, headbands and shawls for summer. Our creations are available in a wide range of colours and with a variety of trimmings to match. We create pieces for women and children, and will soon be launching a range for men. We also have a bespoke service whereby we can cater for specific requests.